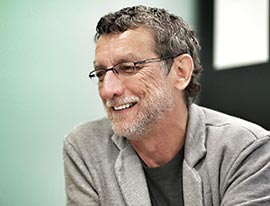 Dave Krysko
The Future of Leadership
Servant Leadership - "You've got to serve somebody."
SYNOPSIS:
Leadership is the foundation of your business.  But the word leadership has been over used and abused to the point where people have no idea how to lead an organization and their people.
David will share with you the principles behind his leadership model that created the results and success for "Club Penguin" and the people within it. 
David will take you behind the scenes of what specifically you need to do in order to grow your business.
Learning Points:
How does the Servant Leader model impact your business?
Critical steps behind Serving your clients
Key elements behind Serving your staff and partners
How to Serve your vision in order for it to become a reality and not just a fantasy
BIO:
After spending the first part of his career as a musician, Dave Krysko went to work in music and video production, writing jingles, and creating corporate videos.
He started New Horizon Productions, a boutique marketing and creative agency, that created corporate videos, web sites and marketing campaigns for clients from the US to Europe.
In 2005 David co-founded Club Penguin, an online virtual world for kids. The Walt Disney Company was so impressed with Club Penguin that in 2007, it purchased the company outright. While initially continuing with Disney, he left the company as a Senior Vice-President in 2010 and started Davara Enterprises to focus on developing a wide range of culture-making enterprises.
Dave is also a longtime philanthropist supporting humanitarian work in Canada, Mexico and Romania. With his wife Donara, he co-founded the Karis Support Society focused on helping women struggling with addictions as well as the Krysko Family Foundation, and with his Club Penguin partners, the New Horizon Foundation: a charitable organization committed to improving the lives of children and families around the world.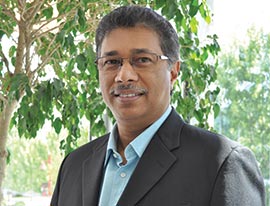 Raghwa Gopal
What Are The Pillars That Make Any Business Create Results
Synopsis:
Raghwa will share with you his experience within the companies he has been involved in as a Turn Around Strategist and Angel Investor.
Every company's future is predictable based on specific models they follow and do not follow. Raghwa will share with you his behind the scenes experience on what to specifically focus on in order to grow your business.
Learning Points:
What does it take to turn a company around?
What is the foundation of any successful company?
What do most struggling companies do wrong?
How partnerships can build or destroy your business.
How specifically to create partnerships in business.
What to look for in the right partner?
Key steps to working with your partner.
Bio:
A Software Engineer by trade, Raghwa Gopal has founded and established a number of businesses, the most notable of which was Vadim Software – the very first IT company in Kelowna. Raghwa retired as President & Chief Technology Officer of Vadim Software at end of 2006.
President of the Okanagan Angel Network, Raghwa continues to invest in regional ventures. He sits on the Board of a number of local and international businesses, as well as not-for-profit organizations.
Awarded "Entrepreneur of the Year" in 1999, and recognized as a "Technology Innovator", he is a Lead Mentor with BC Innovation Council and continues to mentor entrepreneurs & businesses.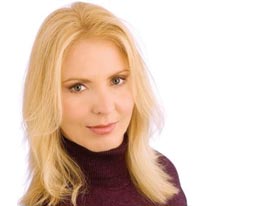 Melonie Dodaro
How To Generate More Business From LinkedIn
SYNOPSIS:
In this presentation Melonie will share with you her 3-step formula to creating and generating more business from LinkedIn. Practical and relevant, this presentation reveals an ABC formula to new leads and more sales. Whether you are a small business or a large corporation, Melonie will leave you with behind the scene secrets on how to create tangible results through Linkedin.
With over 260 million professionals using LinkedIn many are discovering they can quickly pan this goldmine for ideal clients.
LEARNING POINTS:
The #1 thing you MUST do before you start inviting new people to connect with you on LinkedIn
How to put your lead generation marketing on "auto-pilot" using LinkedIn
The biggest (and easiest to fix) secret for standing out on the LinkedIn network
BIO:
Melonie Dodaro, founder of Top Dog Social Media, helps business owners, sales teams and professionals use social media marketing and social selling to boost their visibility, attract new customers and increase their revenue. Dubbed by the media as Canada's #1 LinkedIn expert and social media strategist, she's also a highly sought after social media speaker and trainer.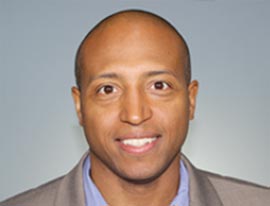 Shayne Mauricette
Revenue By Design
SYNOPSIS:
Shayne will share with you a proven 4 part framework for implementing systems and processes into your business to:
Get more clients
Close sales
Generate revenue more consistently
Create revenue through design
Systems and processes to grow your business
"I will show you how to connect the dots and take transformative action towards tangible and quantifiable revenue."
BIO:
Shayne Mauricette was designed for success from the beginning. Scholarship and graduate of Harvard University, Shayne has worked with and provided strategic advice to some of the largest companies in the world, wall street, and has ran accounts for his clients in the multi-millions.
Shayne has the ability to create revenue for any size business with the understanding of critical models, systems and processes.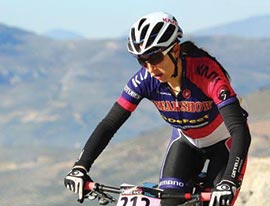 Sonya Looney
Do Epic Shit!
SYNOPSIS:
Sonya will share with you the steps you need to take in order to Do Epic Shit! In your life. 
We all have an internal passion that burns inside of us.  But how do we turn passion into our life business? 
Sonya will walk you through the steps she specifically took in order to go from a successful profession to a life of passion. 
It does not matter what business or industry you are in.  Becoming a champion in any industry has specific principles that you need to execute.
Let her share with you how she was able to design the perfect partnership with her sponsors.
Learning points:
3 specific steps in order to execute your plans
What does it take to stand out in your market place
Most critical element needed in order to Do Epic Shit in your life
How to create unique partnerships that are beyond the reach of others.
BIO
Sonya is 4X Champion and will be chasing her World Championship Title later this year. 
Sonya was an established electrical engineer who refused to let her internal passion sit on the side lines. 
She has redefined the world of Endurance Racing by personally designing how partnerships work within the industry.
As a professional endurance racer Sonya has challenged the limits:
800km, 7 days across the Atlas Mountains and Sahara Desert in Morocco
135 miles; Vapor Trail in Colorado

·      Race that has 23,000' of elevation gain and takes 18 hours.

10 days across Annapurna Circuit. 

·      First woman to ever finish and did it twice. 
·      The highest and longest pass in the world which is at 17,769'.

Won the first ever mountain bike race in Haiti and Sri Lanka. 
Sonya has  raced in over 15 countries.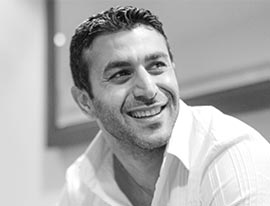 Fred Sarkari
SYNOPSIS:
Fred will interview the speakers in order reveal their unique secrets you can implement to create results in your business instantly.
Our goal is for you to walk away knowing exactly what you have to do to go from point A to point B in your business.
Every speaker, interview, and panel will be focused around specific learning take aways that can be implemented in your business.
Also, learn the secrets Fred has utilized to create partnerships. After working with 100's of different companies Fred has first hand knowledge on what specifically works to create results.
LEARNING POINTS:
What to look for when building partnerships and relationships
Why 90% of partnerships do not work
Two most important aspects of a partnership
Step by step system in finding and working with partners
BIO:
Fred has spoken for employees including: Microsoft, Wells Fargo, BMW, Scotia Bank, Coca-Cola, Home Depot, CIBC, Royal Bank, Genworth Financial, Hilton Hotels, and many more.
With a background in Psychotherapy, Fred has lived and researched Human Behavior Patterns with a focus around emotional engagement in personal and professional relationships. He has been dubbed by the media as a human behavior expert.
He is also the best selling author of:
How The Top 5% Think – Principles of great leaders
Courage to be Naked
101 Exercises that will change your life and business